The debt owed to entitlement programs is now almost as large a share of the economy as all U.S. government debt before Ronald Reagan became president.The data show that the growth of the debt in the last three decades certainly has been a bipartisan enterprise, with only Clinton reducing debt as a percentage of the U.S. economy. But even then, debt owed to Social Security, Medicare and the like kept climbing as a share of the U.S. economy.
The two panelist for this perplexing dilemma are Bob Moffit and Alison Fraser of the Heritage Foundation.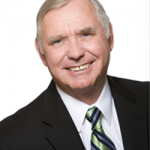 Robert E. Moffit, a seasoned veteran of more than three decades in Washington policymaking, is The Heritage Foundation's senior fellow in domestic and economic policy studies.
Moffit long has specialized in health care and entitlement programs, including Medicare. He brings to the reform effort his government experience as a senior official of the U.S. Department of Health and Human Services (HHS) and the Office of Personnel Management (OPM) during the Reagan administration.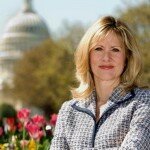 Alison Acosta Fraser is the  Director of the Roe Institute for Economic Policy Studies. She  oversees Heritage Foundation research on a wide range of domestic economic issues including federal spending, taxes, energy and environment, retirement savings and regulation.Fraser is a member of the Fiscal Wake-Up Tour, designed to educate Americans about the nation's true long-term financial condition and large and growing fiscal imbalance and to encourage Americans to demand action.Her commentaries on fiscal issues have appeared in the Atlanta Journal-Constitution, the Philadelphia Enquirer, National Review Online, Washington Times and USA Today