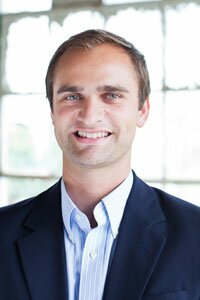 Lucas Ramirez lives with a passion equip others to be change makers, leaders and innovators in their world.
Lucas' journey started in the heart of Argentina, being born in Buenos Aires. He emigrated to the U.S. as a child with his family. Now, Lucas lives out his passion for raising up the next generation of America's leaders in his role as President and CEO of The Gathering Place, an innovative student mentoring and Christian leadership development organization that impacts nearly 10,000 students annually.
He is a non-profit executive, author and keynote speaker to a diverse group of audiences including students, politicians, CEOs, educators and leaders. Lucas is the author of Designed For More, a vision to unleash the power of collective movement by drawing lessons from a natural phenomena known as a Murmuration (More at LucasRamirez.org). He has spoken at venues such as Catalyst Conference, TEDx, The Georgia House of Representatives and been featured on FOX & FRIENDS. He is an organizational leadership expert and loves sharing and learning new ideas.
The greatest blessing in his life is being married to his college sweetheart, Thea Ramirez, who is the Founder and CEO of Adoption-Share. The couple has three kids and the family lives in Coastal Georgia with their two pups Bailey and Wally. Lucas thinks he might just be the luckiest guy alive.